Welcome to Sierra Human Resources Association
We are an affiliate of the Society for Human Resource Management. Whether you are new to the HR field or have many years of experience, we are a local starting point for networking, information, professional development and continued support of excellence in Human Resources.
We welcome your use of this site as a resource and encourage you to check back frequently for updated information. We also encourage your involvement and suggestions about all of our activities, on the web and off. We look forward to seeing you at an upcoming meeting or event!
2018 Labor Law Update & Business Essentials:
Held Thursday, February 15, 2018 in Grass Valley, California. Thank you to our partners, presenter Mike Letizia, and attendees!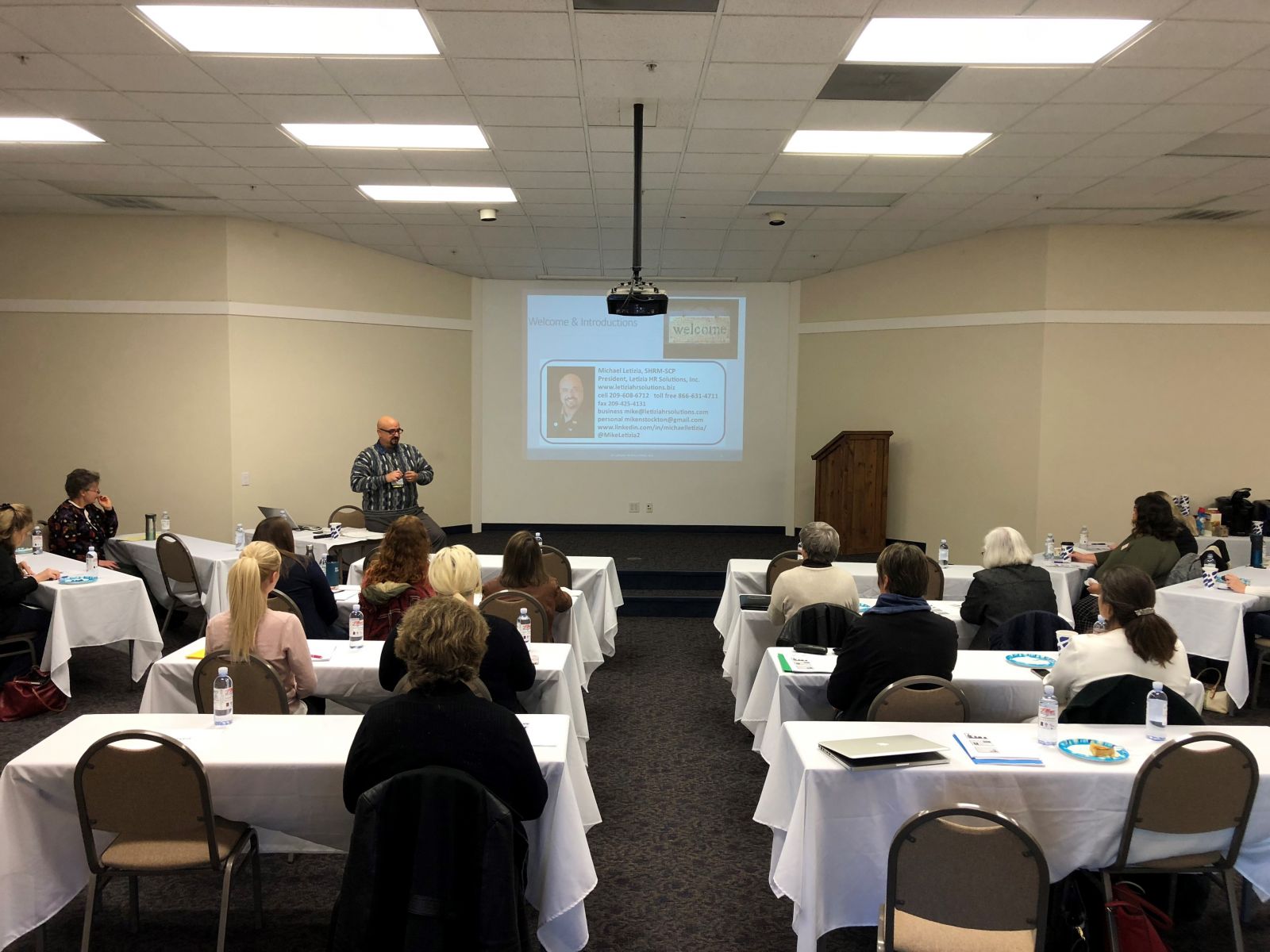 HR Professional's Gathering:
SHRA realizes that being a HR professional can be a lonely endeavor due to the confidential nature of the work we do. The group aspires to provide a space where people working in HR can create community, support one another and ignite networking opportunities. Gatherings are held monthly. Locations and time vary for each gathering.
Our next gathering will take place March 1, at Tofanelli's in Grass Valley, from 5:00 - 7:00ish.
Questions? Please call Jo, SHRA Co-President 530-414-1475 or Christine, SHRA Communications 530-272-8866 ext.223