Welcome to Sierra Human Resources Association
Sierra H.R.A.
Truckee | Tahoe | Sierra Foothills
We are an affiliate of the Society for Human Resource Management. Whether you are new to the HR field or have many years of experience, we are a local starting point for networking, information, professional development and continued support of excellence in Human Resources.
We welcome your use of this site as a resource and encourage you to check back frequently for updated information. We also encourage your involvement and suggestions about all of our activities, on the web and off. We look forward to seeing you at an upcoming meeting or event!
2019 Employment Law Update
Grass Valley: February 7, 2019, 9:30 - 1:00
Register via South County Chamber of Commerce here
Contact 530.272.8866 x223, ChristineH@sncs.org with any questions
Visit our Events Page to learn more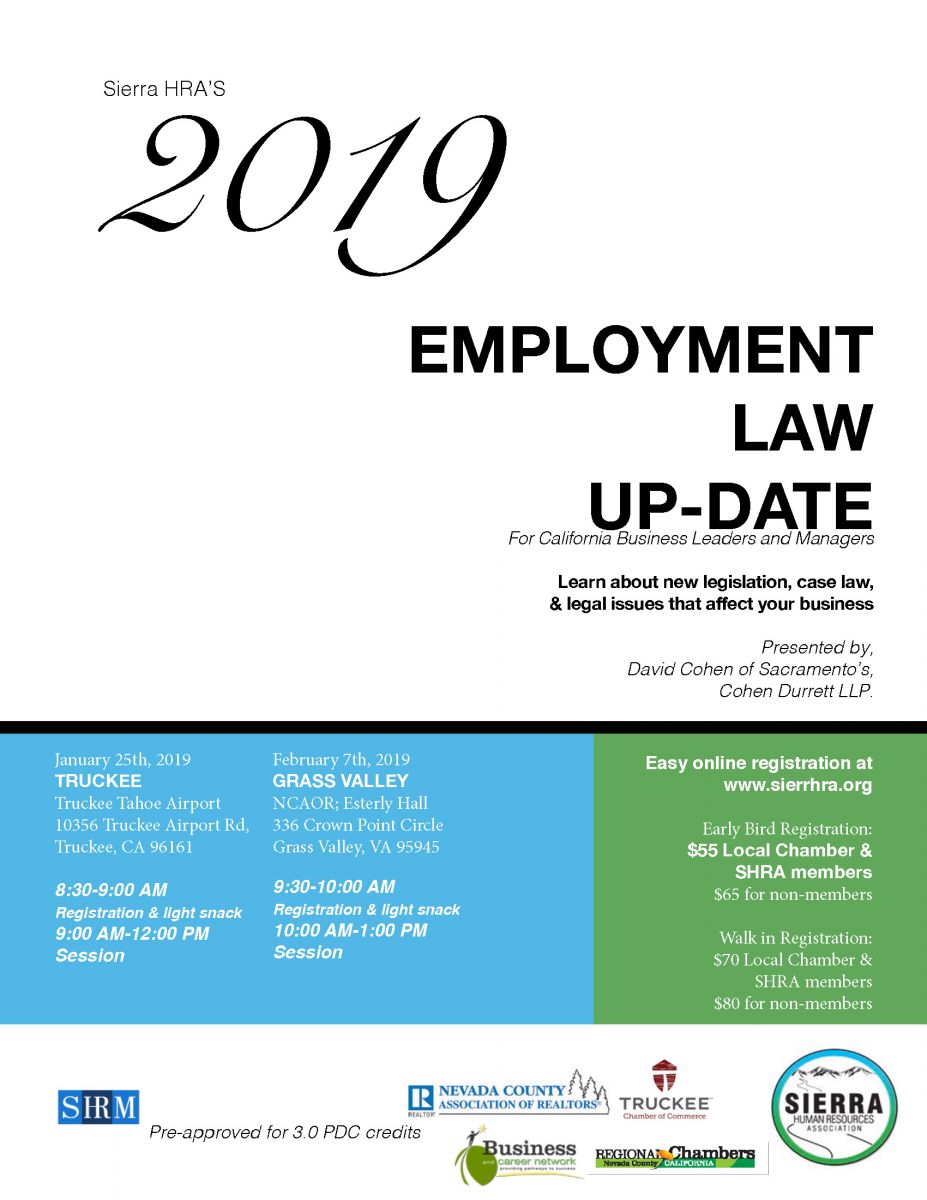 Sierra HRA in the Spotlight
On December 12th, Co-President Joanne Laracy and Community/External Relations Director Jennie Sparks were on-air with KNCO's Spotlight, discussing HR hot topics and upcoming events. You can view the taping by clicking here.

Do you want to save time while accomplishing your many HR projects? SHRM has a new solution for you. Introducing Resource Spotlights!